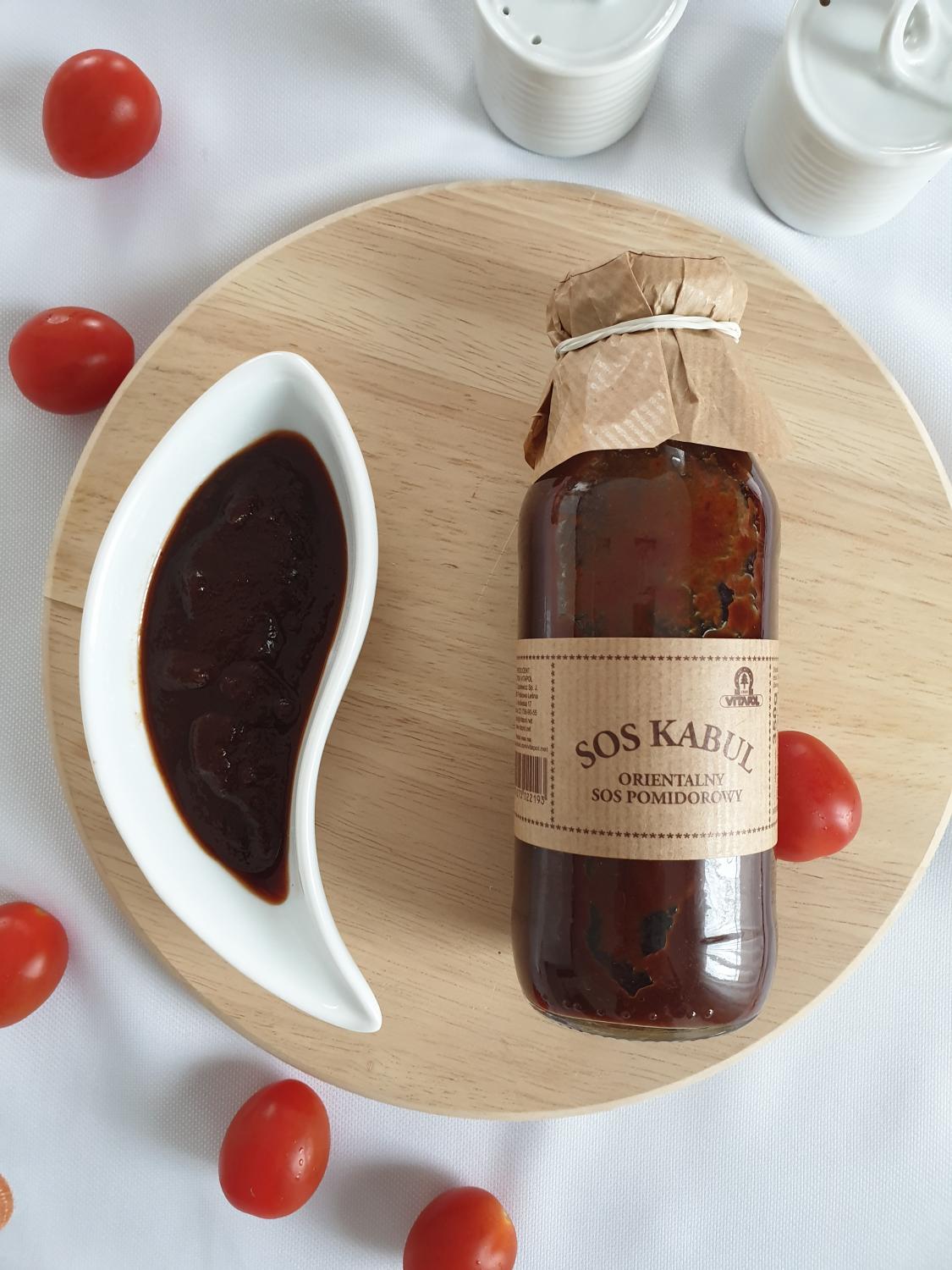 Sos kabul - orientalny sos pomidorowy
Opakowanie: Bottle 300ml
Box: 6 pcs.
Inset: 350 g
EAN code: 5901273022193
Ingredients: koncentrat pomidorowy (23,3%), ocet winny, cebula (16,6%), cukier, powidła węgierkowe (śliwki węgierki, cukier) 10%, przyprawy naturalne,
Shelf life: ~7 months
Energy value: 502 kJ / 120 kcal
Nutrition values per 100g (approx.)
Energy value
502 kJ / 120 kcal
Fat
0.2g
- of which saturates
0g
Carbohydrate
28g
- of which sugars
27.5g
Protein
1.5g
Salt
0g
Sos Kabul ma długą tradycję w kuchni polskiej. Stworzony jest na bazie pomidorów lub koncentratu pomidorowego, a orientalny smak zawdzięcza starannie dobranym przyprawom dodanym w odpowiednich proporcjach, takim jak imbir, cynamon, goździki, gałka muszkatołowa, papryka, powidła śliwkowe i pieprz.
Zastosowanie sosu Kabul jest nieograniczone. Można go potraktować jako keczup i używać do zimnych mięs, pizzy, makaronu, ale także jako składnik przyrządzanych sosów, do mięs gotowanych i dań orientalnych, grilla, przekąsek i sałatek a również do przygotowywania marynat.